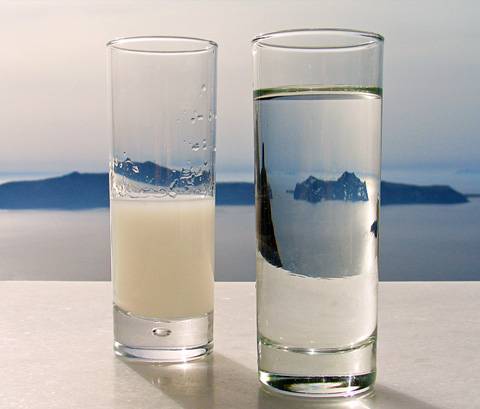 There are definitely countless ways to enjoy ouzo MINI of Mytilene. Here are just a few suggestions from us. ENJOY!

The ideal way to serve ouzo MINI:
Pour the ouzo first, then add cold water and last the ice cubes. This sequence prevents the ouzo from cooling abruptly, it stops the aniseed essential oils from crystallising and thus the flavour remains unaffected.

Ouzo MINI can be enjoyed neat or with water and ice cubes. It's also great with orangeade or as ingredient in a cocktail.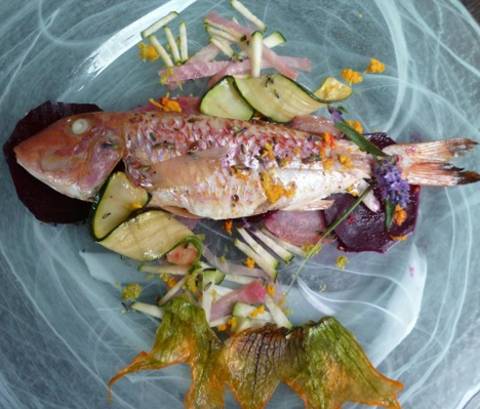 MARINATED RED MULLETS

INGREDIENTS (serves 6)

12 medium sized red mullets
2 cups of olive oil
3 medium-sized tomatoes, finely chopped
3 cloves of garlic, finely chopped
2 onions, finely chopped
1 sprig of rosemary
1 cup of flour (to coat the fish in)
1 cup of wine (preferably white wine)
1 bay leaf
salt and pepper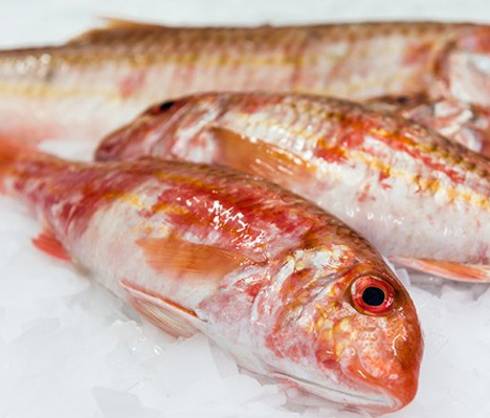 METHOD


Clean the mullets, sprinkle with salt and pepper, coat in flour and fry in hot olive oil.

Place the fish on a large plate after laying them on absorbent kitchen roll to remove excess oil.

Then prepare the sauce as follows: Place a little fresh olive oil in a deep pan along with the onions, garlic and sauté gently. Add the tomato, salt, pepper, rosemary, wine and simmer for 20 minutes.
Pour the sauce over the fried mullets and serve immediately.


Enjoy!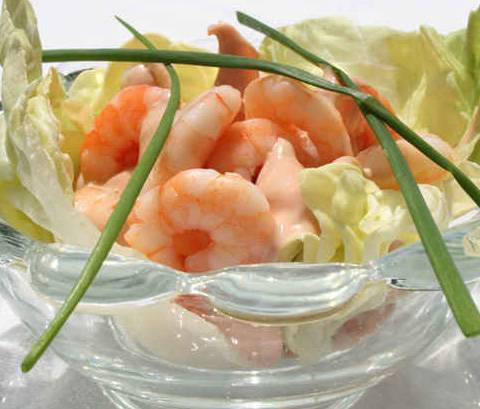 PRAWN COCKTAIL

INGREDIENTS

1 kg of prawns boiled and chopped
1 cup of mayonnaise
½ cup of heavy cream
2 tablespoons of ketchup
1 hard-boiled egg, finely chopped
6 whole prawns, boiled
1 tablespoon of fresh spring onions, finely chopped
1 tablespoon of parsley, finely chopped
Capers
Salt and pepper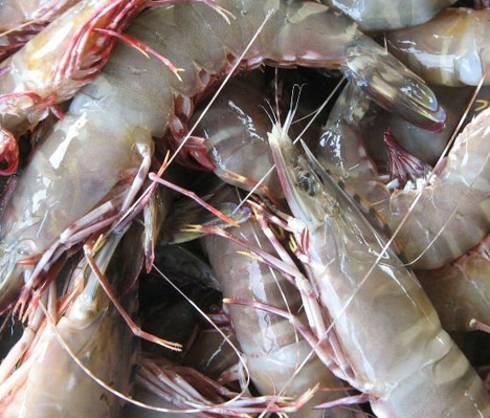 METHOD

Mix the mayonnaise with the ketchup and cream.

Add the chopped prawns, egg, spring onion, parsley, salt and pepper and mix thoroughly.

Fill 6 bowls with the mixture, add another dollop on top and garnish with a whole prawn, capers and spring onions.
Enjoy!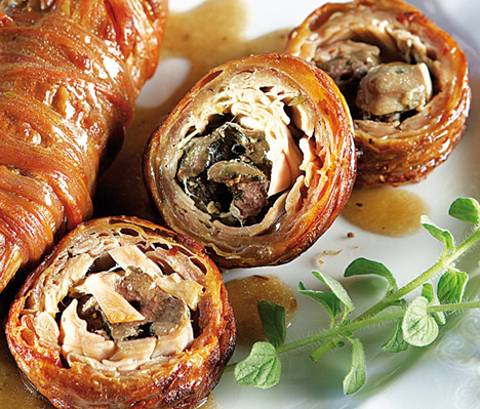 OVEN-BAKED MINI KOKORETSI

INGREDIENTS (for 2 rolls)

1 pluck
2 fatty membranes from around intestines
1 kg of offal
Lemons
Oregano
Salt and pepper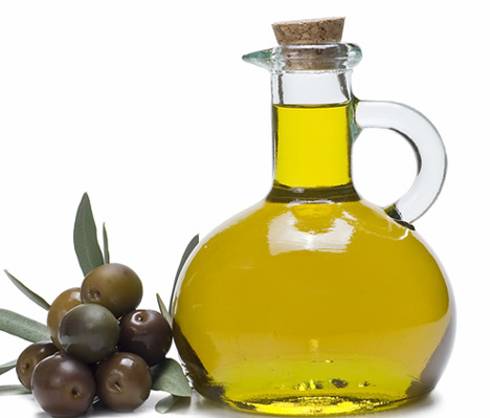 METHOD


Wash the offal inside and out and rub with lemon juice and salt. Rinse well in running water. Trim the fat from the offal. Blanch in the pluck in hot water for 3 minutes. Use scissors to cut all the offal into fine rounds and then into long strips. Add salt and pepper, sprinkle with oregano and pour over oil and lemon juice. Blanch the fatty membranes in hot water having removed any hairs. Wrap up the offal into rolls and spread the fatty membranes on the kitchen worktop. Place the long strips of offal on top and roll up inside the fatty membranes. Then using the intestines, wrap each roll into cylinder-like shapes in a figure of 8, until the mix is compact, and then wrap in parallel (like a bobbin) so as not to leave any gaps. Add salt and pepper, and then pour the lemon juice and oregano on top, and place in a medium oven to roast for 30-45 minutes (until golden). Remove from the oven, wrap in tin foil and then place in the fridge once cold. Let the juices cool into a gravy and remove any fat. Heat up the kokoretsi, cut into slices and serve in the gravy.


Enjoy!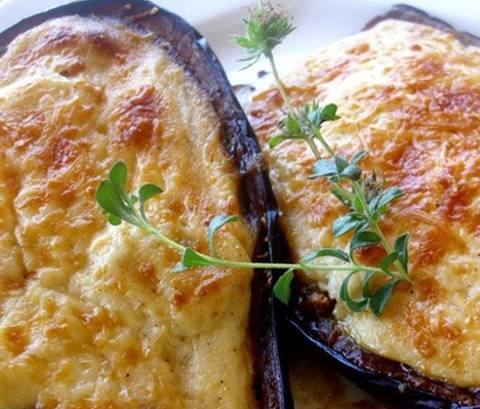 GREEK-STYLE STUFFED AUBERGINES


INGREDIENTS

1 kg of medium-sized aubergines
½ kg of mince meat
½ cup of oil
1 large onion, finely chopped
2 cloves of garlic, finely chopped
½ cup of wine
½ bunch of parsley
1 tin of tomatoes
1 spoonful of tomato puree
1 stick of cinnamon
Salt and pepper
2 cups of grated kefalotyri cheese
4 spoonfuls of butter
6 spoonfuls of flour
1 tin of evaporated milk
2 cups of water
A pinch of nutmeg
1 egg yolk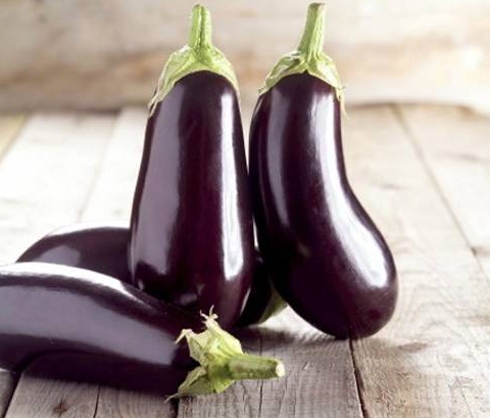 METHOD

Slice the aubergines vertically into two halves.

Heat the oil in a pan and fry the onion. Add the mince meat and fry, stirring with a fork so that it does not form lumps. Add the garlic, cinnamon, salt and pepper and then the wine and let it reduce down. Add the parsley, tomatoes, tomato puree and stir. Cook until all liquids have been absorbed.

Remove the cinnamon stick and fry the aubergines. Place them in a baking tray and then place the mince meat mixture on top. Melt the butter, heat the milk which has been diluted with water and add the flour to the melted butter, while constantly stirring. Once the mix becomes firm add the warm milk little by little, stirring so that it does not form lumps. Don't add any more until the previous liquid has been absorbed. Add the egg yolk and nutmeg and stir in.

Spoon the béchamel sauce on top of the mince meat and sprinkle with cheese. Bake in a medium oven.


Enjoy!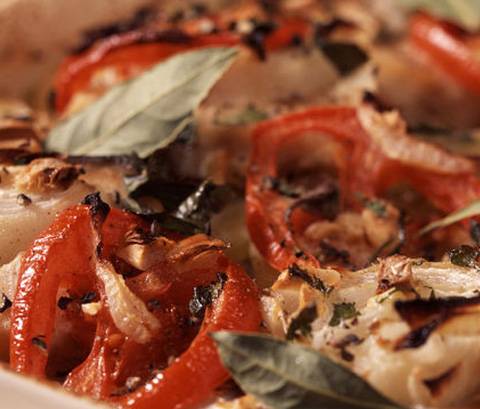 OVEN-BAKED SWORDFISH WITH POTATOES

INGREDIENTS (serves 6)

1 kg of swordfish sliced
1 kg of potatoes, cut into slices
1 cup of olive oil
the juice of a large lemon
oregano
salt and pepper
METHOD

Wash the swordfish and place in a baking tray.

Put the potatoes, olive oil, salt, oregano, pepper and lemon juice in a bowl. Mix the potatoes so that they get covered in the oil, lemon juice and condiments.

Pour the potatoes and this 'sauce' into the baking tray around the fish. Put the baking try in the oven and bake at 200oC for 55 minutes. Best served hot.
Enjoy!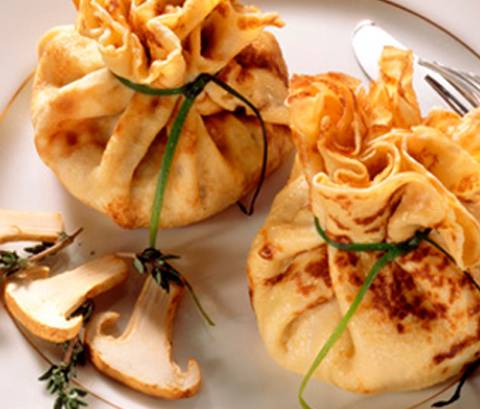 4 CHEESE PARCELS

INGREDIENTS

Filo pastry
200 gr of grated kaseri cheese
200 gr of grated gouda
200 gr of grated pecorino
200 gr of grated anthotiro cheese
200 gr of béchamel made with fine semolina
4 eggs
Finely chopped dill
Freshly ground pepper
Sesame seeds
1 wine glass of oil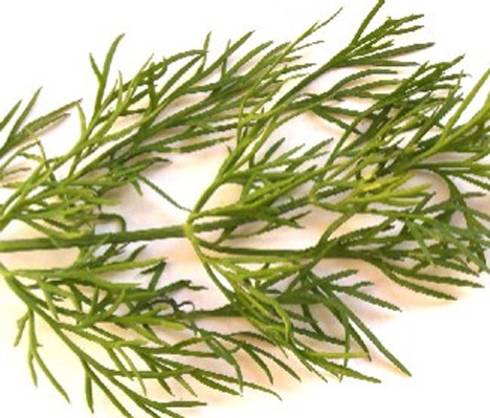 METHOD

Pre-heat the oven at 180oC. Prepare the filo pastry.

Mix all the cheese and béchamel sauce in a bowl, with the eggs, dill and pepper.

Take a piece of filo pastry of the right size, add a spoonful of the mixture in the centre and seal up like a small parcel as in the photo. Coat the parcel in oil and sprinkle over some sesame seeds. Prepare all the parcels in the same way, place in a greased baking tray and bake for around 40 to 45 minutes.

Once done, transfer individually to a large dish and serve. Best served hot.

Enjoy!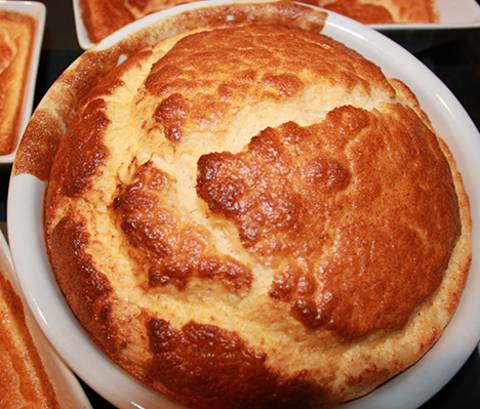 PRAWN SOUFFLÉ

INGREDIENTS

18 medium-sized prawns, peeled and boiled
8 slices of vitseris cheese
2 onions, finely chopped
2 carrots, finely chopped
1 cup of grated gruyere
2 tablespoons of parsley
3 eggs
1 teaspoon of flour
Margarine
Salt and pepper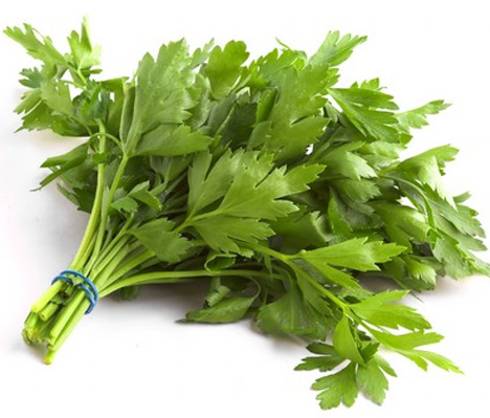 METHOD

Place the margarine in a pan and add the vegetables and sauté for 5 minutes. Add 1 cup of water, salt and pepper and boil for around 10 minutes. Then take off the heat, add the gruyere and mix well.

Place the slices of vitseris cheese in a Pyrex dish one by one and let them melt a little in a medium oven.

Remove the dish from the oven and place one prawn on each slice of cheese and cover with one spoonful of the vegetable mix. Wrap up each prawn so that it is well covered.

Then coat the prawns with a mixture of beaten egg and flour and fry in margarine on a medium heat for 2-3 minutes. Best served hot.
Enjoy!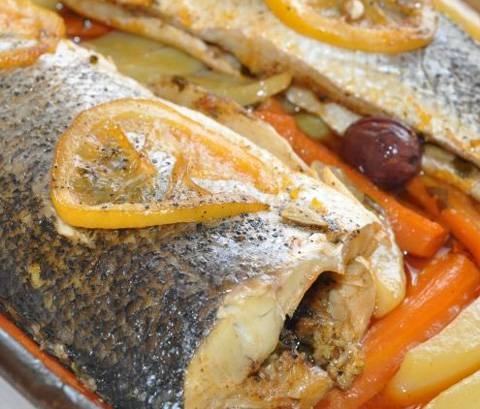 OVEN BAKED FISH & VEGETABLES

INGREDIENTS

Fish suitable for baking in oven
1 cup of olive oil
2 onions, finely chopped
1 bunch of parsley, finely chopped
2 tins of tomatoes
3 cloves of garlic, finely chopped
Salt and pepper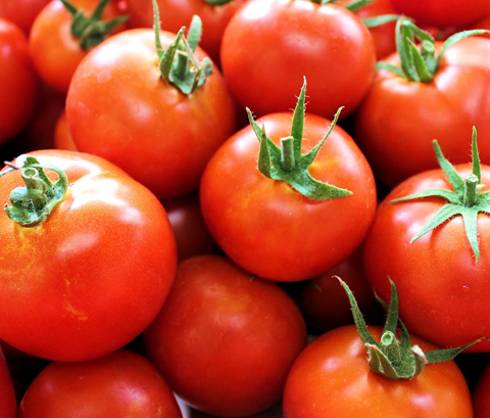 METHOD

Clean the fish and then heat the olive oil in a pan.

Add the parsley and onions and sauté. Add the tomato and garlic and season to taste, and then simmer for around 15 minutes.

Place the fish in a baking tray and pour over the sauce. Add 2 cups of water and roast in a medium oven.

Enjoy!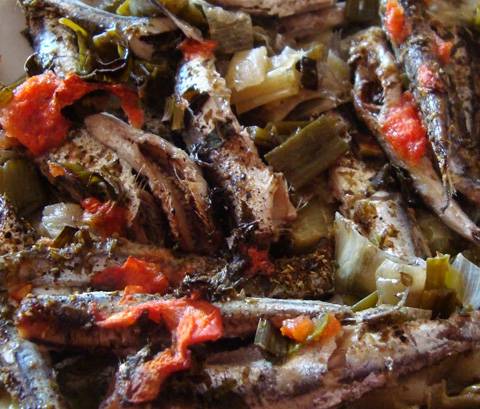 ANCHOVIES BAKED IN OIL AND OREGANO IN THE OVEN

INGREDIENTS

1 kg of anchovies
1 cup of oil
1 lemon
oregano
salt and pepper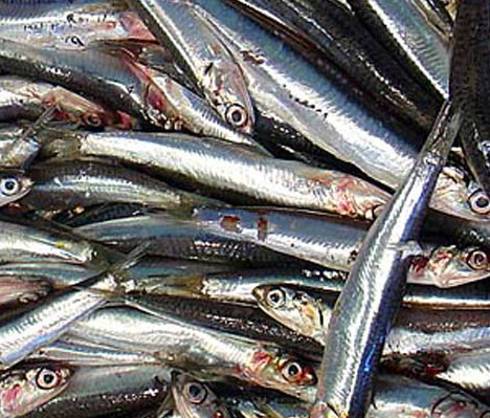 METHOD

Cut the heads off the anchovies. Wash and drain well.

Place the fish in a baking tray and season with salt and pepper.

Add oregano, lemon juice and oil and then bake in a medium oven for around 20 minutes.

Enjoy!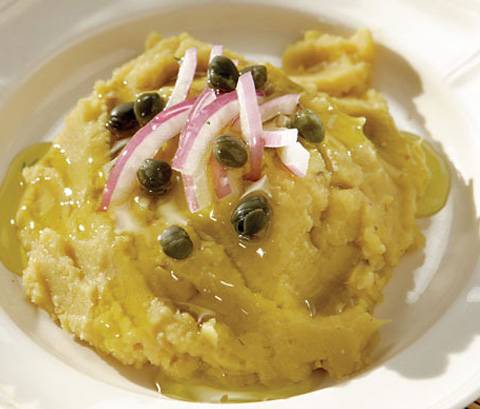 FRAGRANT FAVA BEANS

INGREDIENTS (serves 4-5)

1 cup of Santorini fava beans
2 cups of water
1/2 cup of olive oil
1 onion, finely chopped
1 bay leaf
1 teaspoon of salt
1 pinch of oregano
1 clove of garlic, cut in half
A little olive oil to grease the tray
Capers
olive oil
Freshly ground pepper and spring onions, finely chopped, to garnish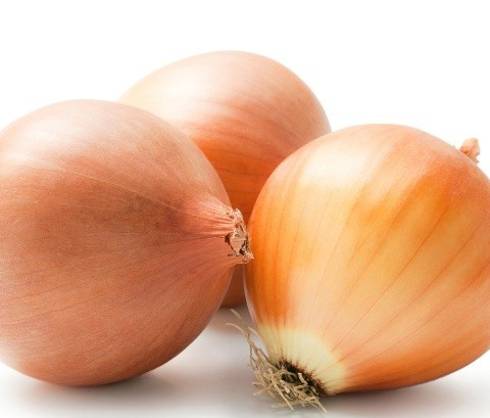 METHOD

Wash the fava beans well and put them in water in a pot. Once the water boils, use a perforated spoon to remove the foam and add the olive oil, onion and bay leaf. Cover the pot and leave to boil, stirring every so often.

When the liquid has been absorbed and the mixture thickened, remove from the heat, remove the bay leaf and while still warm add salt and oregano, stirring rapidly with a wooden spoon until the mixture softens. Rub a large plate with garlic and sprinkle with olive oil and then place the fava bean on top.

Best served lukewarm or cold. Serve with capers, some olive oil, freshly ground pepper and finely chopped onion.
Enjoy!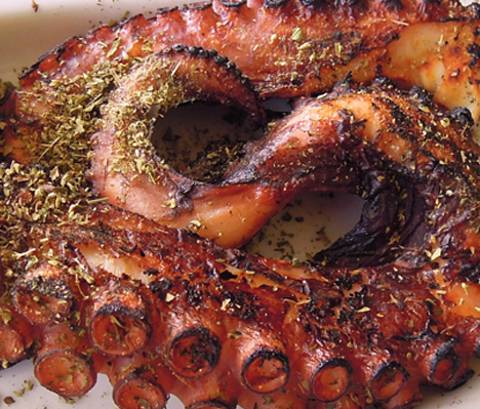 OVEN-BAKED OCTOPUS WITH HONEY & BALSAMIC VINEGAR

INGREDIENTS

1 medium sized octopus
1 head of garlic, unpeeled
4 tablespoon of honey
6 tablespoons of balsamic vinegar
4 tablespoons of olive oil
3 bay leaves
Black pepper grains
Greaseproof paper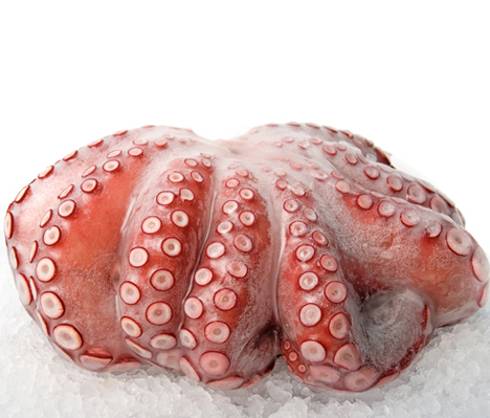 METHOD

Clean and wash the octopus. Place in a non-stick pan with the bay leaves and some pepper. Cover and leave on a low heat to simmer in its own liquids.

Cut three large sheets of greaseproof paper and place on top of each other to create a large 3-layer sheet. Slice the octopus into smaller pieces and place in the centre of the greaseproof paper. Scatter some garlic cloves still unpeeled (they are only needed to give flavour), pepper grains, honey, bay leaves, balsamic vinegar, olive oil and some of the juices from the pot the octopus was boiled in. Add salt and seal up the 3-layer greaseproof paper in a parcel, making a tight seal with string.

Place the parcel in a baking tray and roast in the oven at a low temperature (150oC) for around 2 hours.
Enjoy!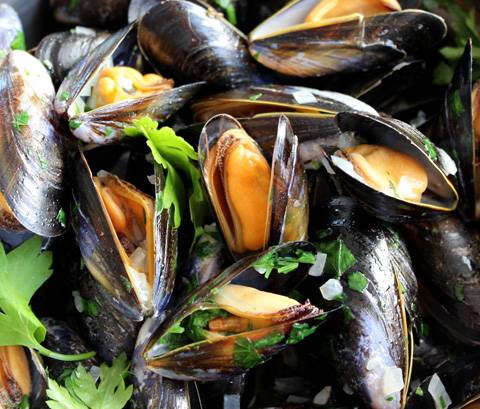 MUSSELS SAGANAKI

INGREDIENTS

500 gr. of frozen mussels
200 gr. of feta cheese
3 cloves of garlic
2 spicy pickled peppers
200 ml of white wine
2 tablespoons of mustard
4 tablespoons of parsley
½ a teaspoon of flour
Olive oil
Freshly ground pepper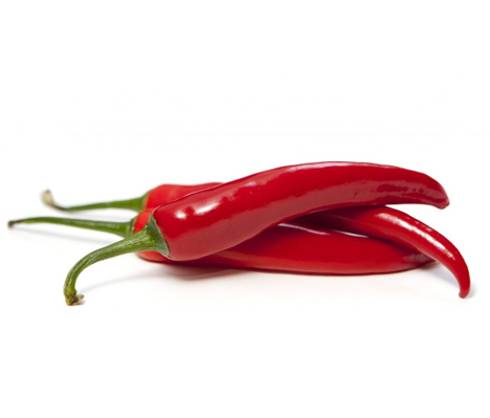 METHOD

Finely chop the garlic and parsley. Place the mussels in a bowl of water to defrost and then in a colander to drain.

In a deep frying pan, sauté the garlic and peppers in olive oil.

Add the mussels and stir gently. Reduce in white wine and simmer for 2-3 minutes.

Dissolve the flour in ½ a cup of water and add to the mussels.

Add the mustard, freshly ground pepper and some salt.

Boil for 5 minutes over a low heat.

Finally add the crumbled feta cheese and parsley. Boil until the feta cheese has melted and the sauce has thickened. Serve immediately. Sprinkle some more crumbled feta cheese over the top if you like.

Enjoy!
AUBERGINE SALAD
INGREDIENTS

6 long aubergines
1/2 cup of yoghurt
1/2 cup of walnuts
1 clove of garlic
Salt
Freshly ground pepper
4 tablespoons of oil
juice of ½ a lemon
2 tablespoons of finely chopped parsley, to garnish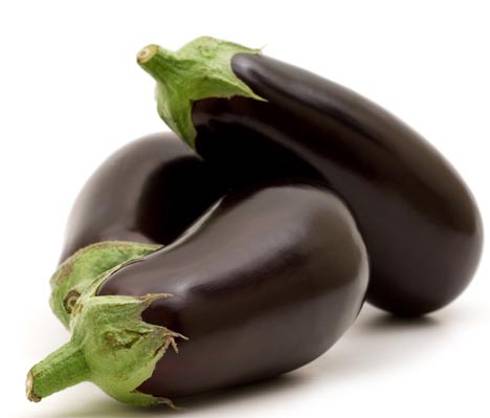 METHOD

Roast the aubergines on a barbeque or in the grill for 10 minutes on each side (the skin should be burned so that the dish has a smoky flavour). Peel immediately.

Place the aubergines in a blender along with the yoghurt, chopped walnuts, garlic, lemon juice, oil, salt and freshly ground pepper.

Mix for 2 minutes until a firm paste has formed. Garnish the aubergine salad with some finely chopped parsley.

Enjoy!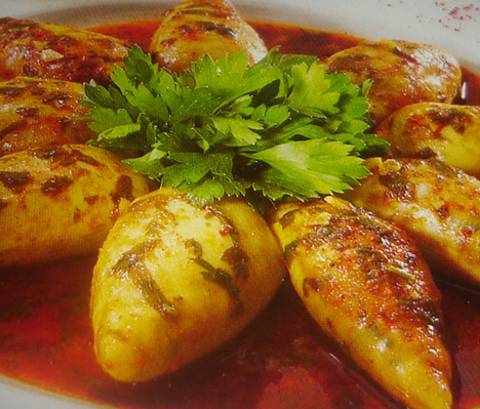 STUFFED ROASTED SQUID

INGREDIENTS

2 large squid
100 gr. of grated feta cheese
100 gr. of grated kefalograviera cheese
100 gr. of grated kaseri cheese
Half a green and red pepper each, chopped into cubes
A spoonful of finely chopped parsley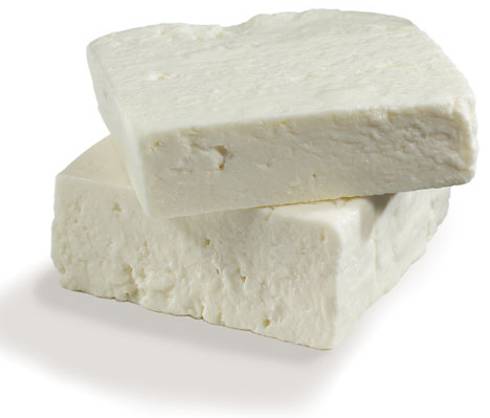 METHOD

Place all the ingredients and finely chopped tentacles in a bowl and use to stuff the squids.

Seal the opening with a toothpick and roast on the barbeque or in the oven, but not for long so that the meat does not dry out and become tough.

Pour a mixture of olive oil and lemon juice over once they come off the barbeque or out of the oven, cut into slices and serve.

Enjoy!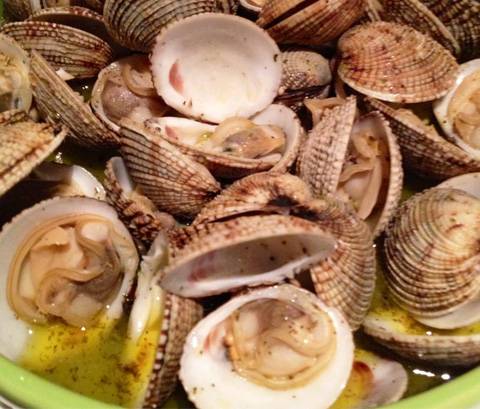 CLAMS STEAMED IN WHITE WINE

INGREDIENTS

½ kg of clams
1 onion
3 cloves of garlic
1 glass of white wine
1/3 cup of parsley
3 tablespoons of oil
Salt
Pepper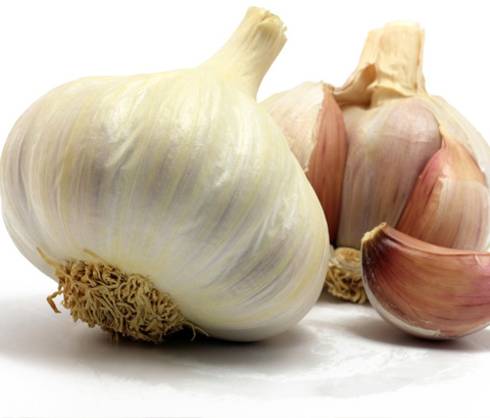 METHOD

Clean the clams and finely chop the onion and garlic.

Sauté the onion and garlic in a large pot until soft and then add the clams and wine. Once the liquid begins to boil, put the lid on and let cook for around 5 minutes shaking the pot occasionally to ensure an even cook. The clams are ready once they have opened. Throw away any that have not opened.

Remove the clams from the pot and serve in a deep bowl.

Add salt and pepper to the sauce in the pot as well as parsley and stir.

Pour the sauce over the claims and garnish with some fresh parsley.

Enjoy!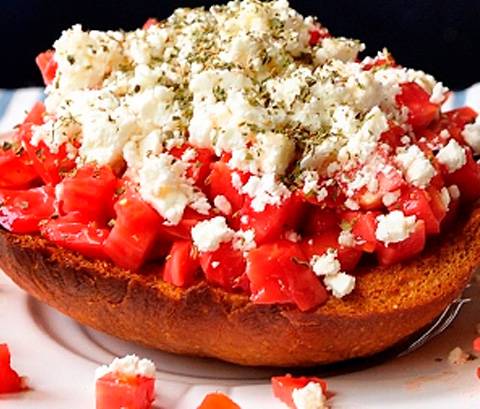 DAKOS

INGREDIENTS (serves 6)

12 small crisp rusks
12 teaspoons of grated feta cheese
12 small tomatoes
Olive oil
Oregano and salt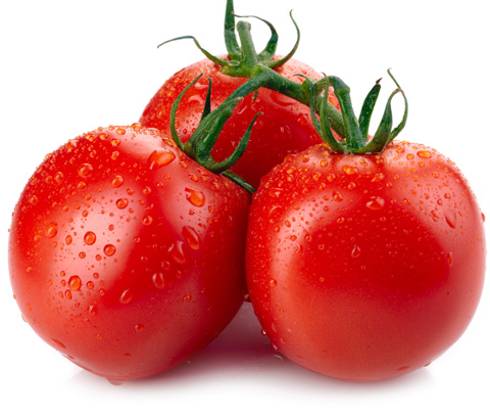 METHOD

Place the rusks on a large place and pour the olive oil over.

Chop the tomatoes in half and add salt, then place on top of the rusks, and sprinkle with cheese and oregano.

Enjoy!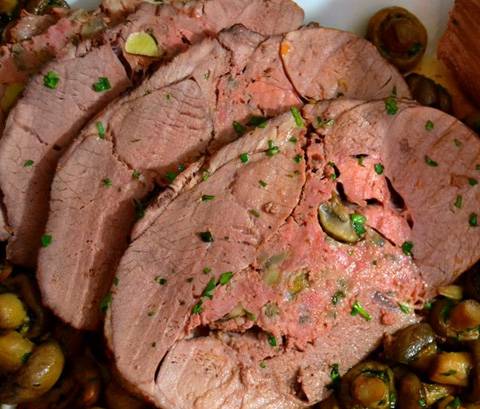 STUFFED LAMB

INGREDIENTS (serves 12 to 14)

1 lamb (7,5 kg)
½ kg of rice
1 pluck
2 eggs
1 kg of mixed cheeses (kasseri, myzithra, gruyere, parmesan)
oil
pine nuts
a cinnamon stick
rosemary
salt and pepper
allspice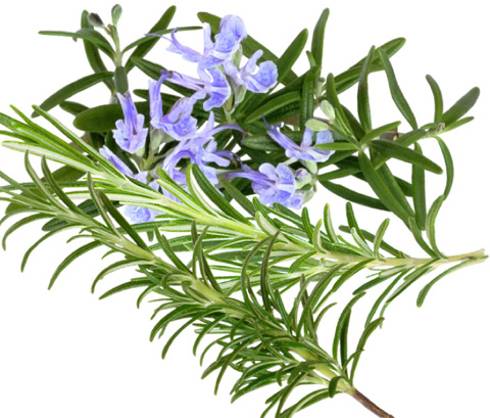 METHOD

Fry the pluck in the oil. Add salt and pepper and flavour with the cinnamon stick and allspice.

Boil the rice and when ready mix with the pluck in a bowl. Cut the cheese into cubes. Beat the egg. Add the egg, cheese and pine nuts to the pluck-rice mixture.

Wash the lamb, stuff it and tie up the lamb (to ensure the stuffing does not seep out, place a piece of bread at the top and bottom end of the lamb before tying it up). Season well with salt and pepper. Coat with oil or butter and place in a low oven to roast for around 5 hours. Surround the lamb with sprigs of rosemary so that it can take on the flavour.

Enjoy!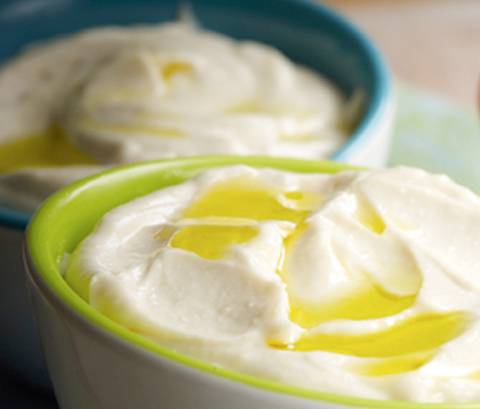 TARAMASALATA

INGREDIENTS

300 gr. of white fish roe
2 large slices of bread (in crumbs)
2 cups of oil
lemon
½ an onion
parsley (optional)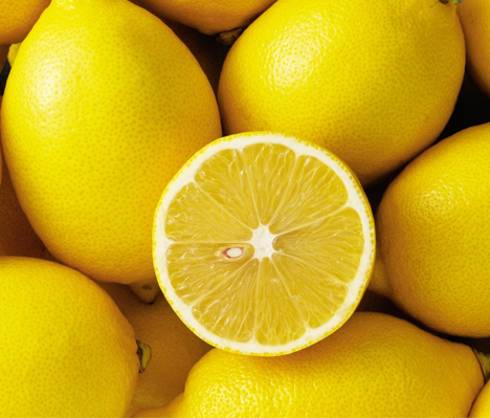 METHOD

Soak the bread in water and squeeze out excess liquid well.

Mix the fish roe continuously and add in the bread bit by bit.

Once the two are well mixed, add the oil little by little along with the lemon juice. Add some grated onion at this stage if you wish. Garnish with parsley and olives.

Enjoy!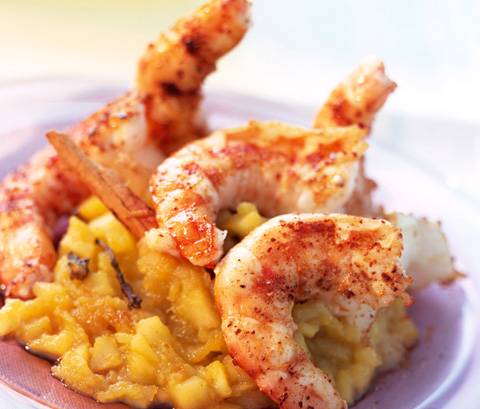 ORZO RISOTTO WITH CRAYFISH

INGREDIENTS (serves 6)

40-45 medium sized crayfish, peeled (keep the heads and shells for the stock)
3 lt. of water
2 limes, in rounds
1 head of fennel, chopped
½ a bunch of mint
70 ml of olive oil
100 gr. onion, finely chopped
500 gr. of orzo
1 glass of dry white wine
3 tablespoons of butter
1 tablespoon of crushed garlic
1 spicy pepper, finely chopped
3 tablespoons of Muscat wine
Salt
50 gr. of parmesan, grated
2 tablespoons of parsley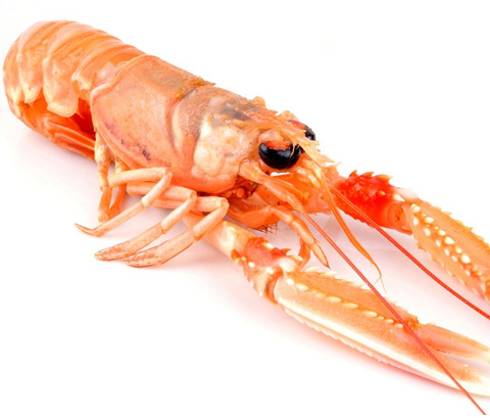 METHOD

Crayfish stock: Boil the crayfish heads and shells in 3 lt. of water. Add the lime slices, fennel and mint and let the stock reduce by half, constantly pressing against the heads and shell so that they are crushed and release their juices. Drain and retain the hot stock.

Orzo: Heat the olive oil in a pan and sauté the onion until soft. Add the orzo and stir constantly. Lower the heat, add the white wine and once the alcohol has evaporated add the crayfish stock little by little (around 1.5 lt.). Once ready, add the butter and pureed garlic, then remove from the heat and stir continuously. Add the crayfish, pepper, wine and some salt (the parmesan itself is salty). If necessary, add some more stock and boil for a short while longer. Sprinkle with parmesan and parsley and serve.

Enjoy!